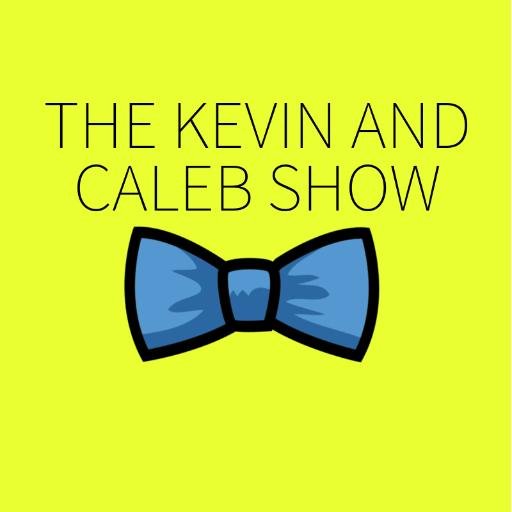 Caolan Maguire
My new show!
Hi everyone so recently I've been working on a small project and I finally get to tell you about it! So long story short I am starting my own podcast,I have wanted to do this for a while but I finally have got the chance and well I toke it!
Tweet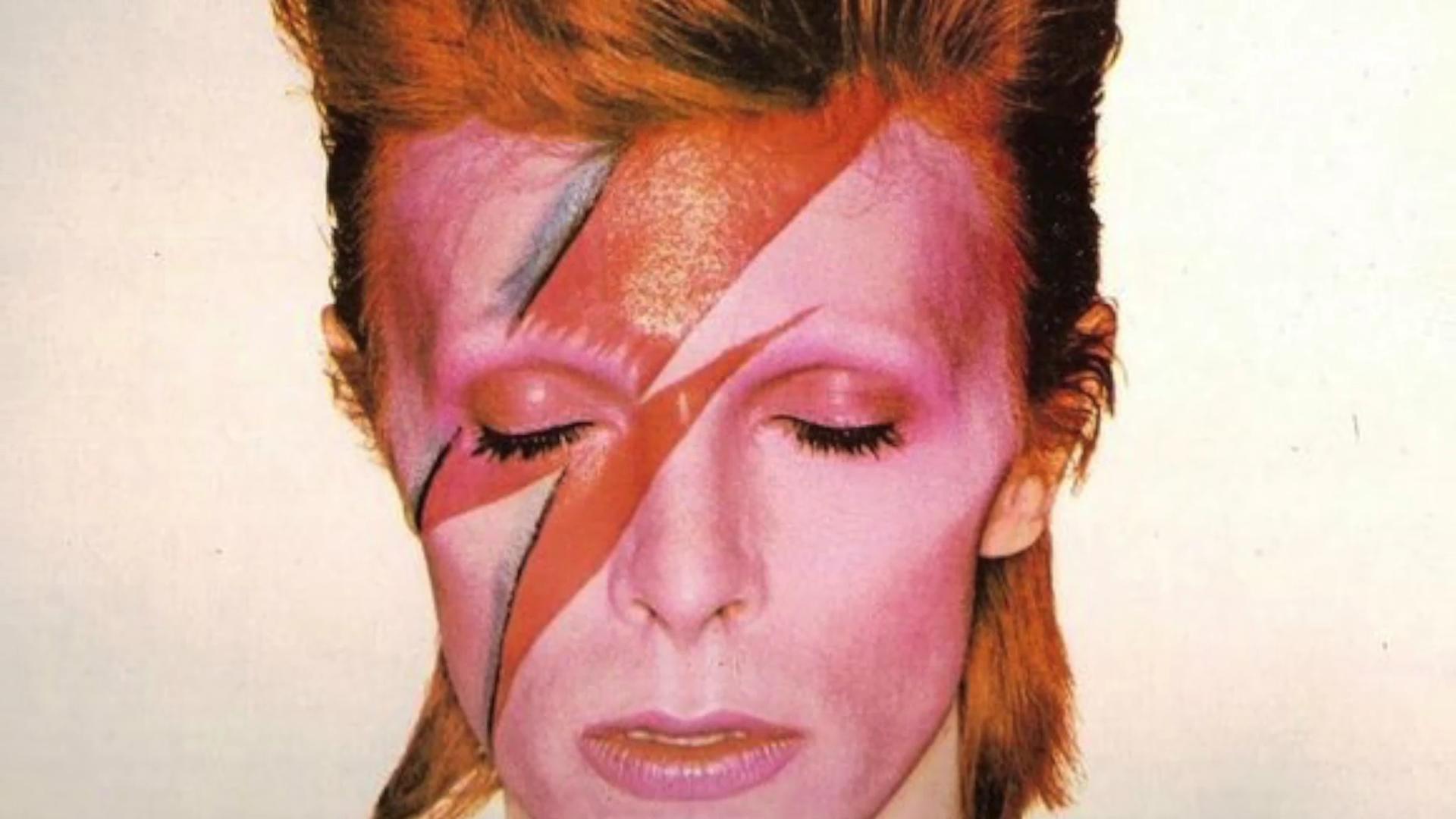 Caolan Maguire
My favourite (music) artists of all time
This list is in no particular order
Hi guys! As I'm trying to get back into regular posts along with study for my upcoming tests I wanted to talk(or in this case write about) something that I truely am interested in and enjoy and of course everyone loves music...right?
Lets get started!
I want to start of by saying I am certainly not biased and I do enjoy modern music and if you look closely you will see that however I must admit that most of my favourite artists of all time have lived longer than I or my parents so be prepared to listen to some great music!
David Bowie
---
His best work in my opinion
Freddie Mercury
---
Kodaline
---
Tweet
Caolan Maguire
Is nerdgoesboom over? | Blog Update
Hello Lovely readers, I want to start off by apologizing, not just for my inactivity on my blog but my inactivity on my social media accounts, yet I will explain to you why and I think I have(fairly)good answers for why I have not been uploading.
Tweet
Caolan Maguire
Harper Lee's death
"You never really understand a person until you consider things from his point of view... Until you climb inside of his skin and walk around in it." ― Harper Lee, To Kill a Mockingbird
I am sad to inform you that the briliant Harper Lee author of the fantastic and brilliant novel to kill a mocking bird
Tweet
Caolan Maguire
test post
No need to read or even bother with this post (it will be down soon) this is just a little post used to test the system and see is everything working ok with nerdgoesboom's google seo system thank you for understanding
Tweet
Caolan Maguire
My review of the novel the fault in our stars
Why I started reading
---
So I will bluntly admit I don't read nearly as much as I should, of course I read articles online and the occasional newspaper and tabloid and yes I do attend secondary school(high school) so I do read a lot in the form of school books but is that enough? The short answer is no, you could read your history book from cover to cover but nothing beats a good novel and a cup of tea! (At least in my eyes) So I embarked on a quest of bettering myself and it just so happens that reading is on the top of my imaginary list so I have started reading. And I thought where better to start than with a film I have watched recently The fault in our stars! #TFIOS
The review
---
This book is brilliant from cover to cover and you should pick it up ASAP you will
love
it! The only problem I have with this movie is that by reading the book you spoil the brilliance of the movie and by watching the movie you spoil the brilliance of the book, perhaps there is some drug to allow you to forget about the book to watch the movie unspoiled? So I am on page (just checking my copy) pg 164 and I absolutely love this book, although I have watched the movie every single page seems new and exiting (like I don't know the result in the penultimate chapter.
Tweet
Caolan Maguire
Best movies for a romantic valentines day
Welcome everybody to todays Romantic (I lied) post on nerdgoesboom today we will have yet another countdown of the best valentines movies to watch (I say countdown more like list to be honest)
Tweet
Caolan Maguire
My first short film 9/02/2016
Good evening everybody So today I am going to be talking about my first short film that I am writing ATM, so I have wanted to tell you all about this film but I hadn't the faintest idea of what that short film will be about, however now I have some understanding of what the film will be about and where it will be set ext ext

The TITLE

JUST PASSING BY
So (without giving too much of this away) this film is about a youngster who simply wants to live their life the way they want very simple and very easy
Tweet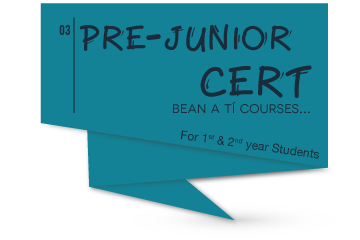 Caolan Maguire
Irish Pre-junior cert examination walkthrough 8/2/16
Alright so my humorous lazy personality aside I am here today to talk to you about the Irish Pre Junior cert examination I know this won't have anything to do with most of you but I do want to write this post more of as a reminder to my fellow students alike going through this hell on earth situation. Before I get too much into things I want to say its not all that bad tbh although I may act like this particular examination is terrifying and impossible it is simply because I am not all that fond of examinations especially state examinations! ;)
Tweet
Caolan Maguire
My trip to the bt young scientist & technology exhibition
Good evening everybody. I am writing today to persuade you (if you live in Ireland) to attend next years bt young scientist and technology exhibition it is a very worthwhile and interesting experience.I thoroughly enjoyed the weekend and not one moment was spent with nothing to do (in fact there was so much to do that I just didn't have enough time for everything)

Tweet
Caolan Maguire
why no posts?
Welcome everyone to this announcement on nerdgoesboom , today I am going to be talking about why we have been delaying on posts recently and the future changes to nerdgoesboom.hol.es and its what I like to call sibling websites
Written by: Caolan maguire
Tweet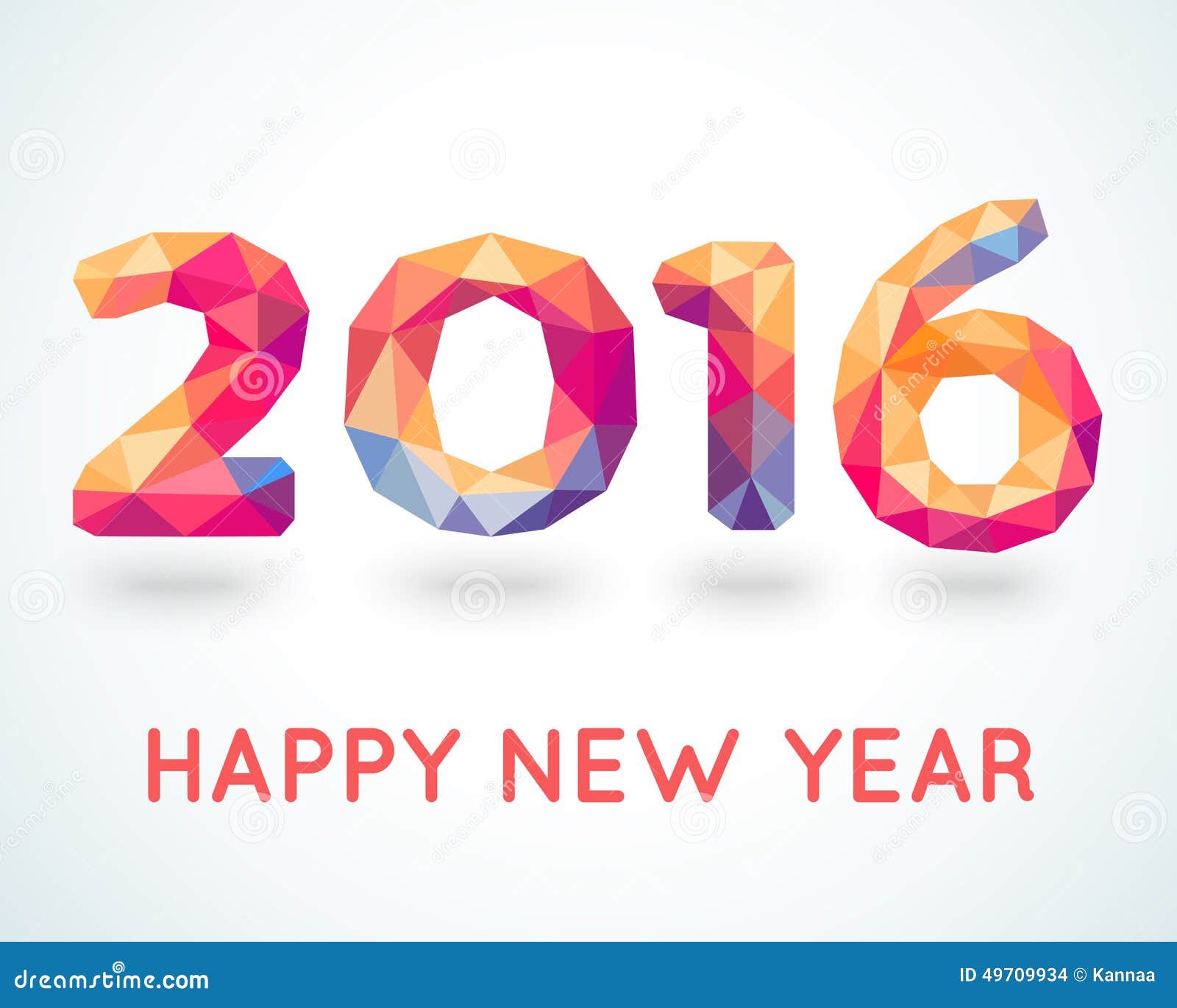 My new year resolution
Tweet
Caolan Maguire
Review of Jurassic World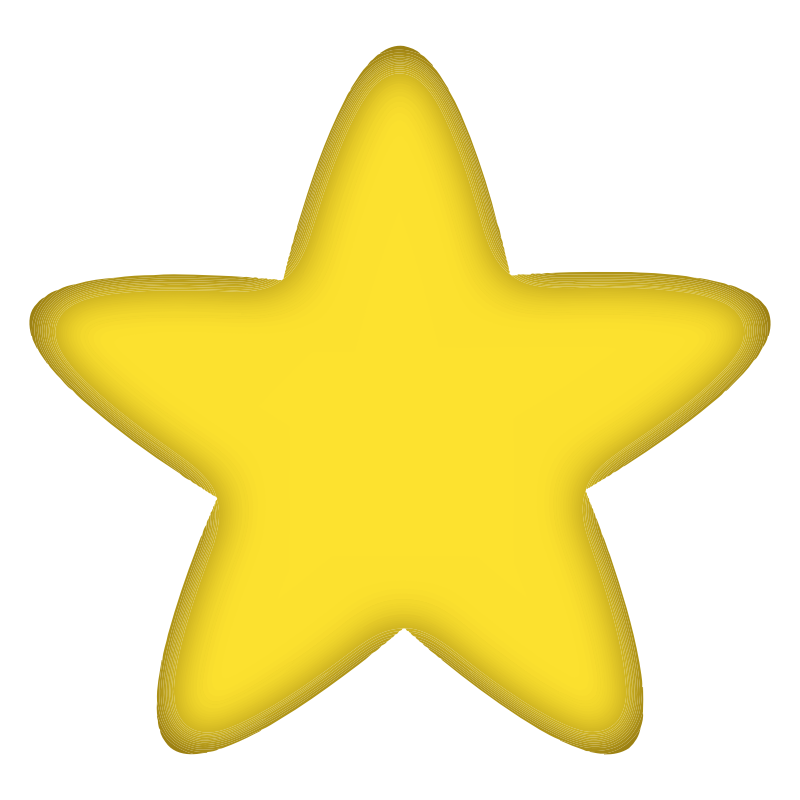 SCORE 5/8
Hey nerdgoesboom readers. So I know this film has been getting some dislike from viewers and movie goers a like for not living up to the previous films but after I watched it I realised it's not as good as the last films but neither is it just another bland crappy attempt from hollywood for a big pay cheque
I am not saying for one moment it lives up to the the classics but what did we really expect the movies from the 90's where brilliant with fantastic practical effects

Tweet
Caolan Maguire
Best tech gifts for christmas under 50$
5 Chromecast (from google)
BUY
About
"What is Chromecast? Chromecast is a media streaming device that plugs into the HDMI port on your TV. Simply use your mobile device and the TV you already own to cast your favourite TV shows, films, music, sport, games and more. Chromecast works with iPhone®, iPad®, Android phones and tablets, Mac® and Windows® laptops and Chromebooks.*"
Tweet
caolan maguire
Facebook finally uses html5 instead of Flash
So facebook has finally let go of the ancient flash player that has been giving us security risks for ages now , don't get me wrong I have used flash players since I first started computers but everyone knows (including adobe) that its time to move on
Tweet
Caolan Maguire
The future of NerdGoesBoom
GOOD DAY , good evening or whatever time zone you are in! So I have been thinking to myself lately about the future of nerdgoesboom , and what content I should be making , we the new development of a project I am working on Crazy Irish Eyebrows (basically NerdGoesBoom's little brother!)
What are we going to do about it?
So with the help of some great friends I have decided I am going to start making podcasts! Yep podcasts I think this will greatly promote my blogs and websites and with another site coming along steadily I think it will be a great advancement in further projects!
My personal thoughts
I have decided I want to work hard on my blogs,apps,podcasts,content..ext...ext and that I think one day I will pursue the sheer art of web and app design.
Despite what people say I absolutely love computer science and really I can't see a career in which computers are not a big part of my job, so this is a little note to myself if I ever go on to do something great in the field of computer science VIRTUAL High five
Tweet
Caolan Maguire (btw I totally liked Clara :D )
Clara leaves doctor who (happy?/sad?)
So Clara Oswald the great companion in new who is dead after 4 years on doctor who Jenna Coleman has left the tardis. Although sad this is also a great development in doctor who in my opinion like when Amy and Rory Pond(or Williams if thats the kind of person you are ;) left doctor who way back in 2011 in I believe "angels take Manhattan" (correct me if I'm wrong in the comments) it was sad and I may say although it hard to say as an Irish teenager I did shed a tear or two , but bang into the next season although I missed Amy and Rory I was happy because I was excited for the future of doctor who.
Tweet
Caolan Maguire
Why Clara Oswald should leave doctor who
Good evening , good day or whatever you time lords call it! I am writing today to talk about the long overdue death / departure of Clara Oswin Oswald ,one of my favourite companions in new who(2005-present) yet has recently become one of the most annoying companions as well in new who. I am fed up of Clara and have resorted to watching Torchwood and longing for the return of the great Captain Jack Harkness (John Barrowman) to doctor who. I really do think Captain Jack Harkness will will return to Doctor Who at some point yet I hope that time is sooner than later , yet I would be unbelievabley annoyed for a crap return of captain jack , like "oh hey captain jack how nice it is to meet you again , wanna fly away after all you don't have much need to stay anymore" I want Captain Jacks return to be HUGE and amazing , but thats a post for another day.


Tweet
caolan maguire (admin) (26/9/15)
Under The Lake Trailer
So just after finishing #TheWitchsFamiliar I am really pumped for the next saturday's episode of doctor who , There is really nothing to say about this at this moment , but I have provided this video , so have a watch and leave a comment on your opinion of it , thanks :D
Tweet
caolan maguire (admin) (26/9/15)
#TheWitchsFamiliar
Oh! Where to begin, this is probably one of the most amazing doctor who episodes I have ever watched! Just after finishing it on bbc one ni and I have to say I was and still am blown away!

Hello! As you may or not know I am Caolan Maguire , the main writer at nerdgoesboom and today we are talking about the wonderful new series of doctor who!
"I'm not sure that any of that matters, friends or enemies. As long as there is mercy"
Tweet
caolan maguire (admin)
Could Captain jack return to doctor who?
Is the great John Barrowman returning to doctor who? Lets talk about the possibility of captain jack and possibly torchwood's return to the doctor who world after tonights screening of the magicians apprentice
Tweet
caolan maguire (admin)
davros RETURN?!
yes everyone , we can tell you right now that davros the creator of the daleks IS BACK! Alive and on skaro , this is going to be amazing!
Tweet
caolan maguire (admin)
MARZBAR (ALEX BROOKS)
Right so hey guys , Today on nerdgoesboom we are talking about the youtuber over @ marzbargaming
Tweet
caolan maguire (admin)
Facebook is getting a dislike button
So you know when you are on facebook and you get some really bad news or something?
You know when you want to respond to that post but a comment is to much?
after 11 years facebook is FINALLY bringing a dislike button to facebook
Tweet
caolan maguire (admin)
The return of torchwood
I absolutely love torchwood , it is the most amazing show.
So on todays episode we are talking about the return of torchwood.
We also talk about the return of Ianto Jones to Torchwood , so stay tuned!

Tweet
caolan maguire (admin)
Would you like to see Orson Pink in doctor who season 9?
tags
Doctor who
nergoesboom
season 9
Steven Moffat
whovian
Tweet
COMIC CON 2015
So I was at Dublin Comic con 2015 and I really want to share with people the sheer amazing time I had and what all of you should know for going to ANY comic con or geeky culture convention. Stay tuned for todays post on NergGoesBoom.
Tweet
caolan maguire (admin)
(The Not so great) Fantastic 4 2015 review
Tweet
Caolan maguire
Fantastic 4 review
So I went to watch fantastic four last night (August 7th) and I thought I would tell you guys what is was like so stay tuned in for today's review on nerdgoesboom
Tweet
Dublin Comic con blog#1
So I am going to dublin comic con 2015 and I can't wait. :D
This is going to be an amazing event. Stay tuned in the http://www.nerdgoesboom.hol.es for all the new news and posts on the event and more!
Tweet
caolan maguire
Why Captain Jack should return to doctor who
So is John Barrowman returnning to doctor who? Lets talk about that on todays post on nerdgoesboom .
Tweet
caolan maguire
Top 5 sexiest accents
So what do you think the most sexiest accents are? Tell us @nerdgoesboom on twitter! So we all have that one accent which leaves us wishing we had it. So today we are counting down top 5 most sexiest accents in history! Stay tunded for todays post on NerdGoesBoom
Tweet
How long will doctor who last?
So I love doctor who I absolutely love it. Doctor who is so amazing I love every single doctor from william hartnell to Peter Capaldi so stay tuned for todays post on nerdgoesboom.
Tweet
Caolan Maguire
Shia LaBeouf INTENSE motivational video
So Shia LaBeouf gave a pretty intense movtivational speech recently and I wanted to talk about it on todays post on nergoesboom Stay tuned
Tweet
Hottest famous Gingers
So its no secret that gingers are HOT (at least these gingers) so today we will be picking the hottest famous people in the 21st century so stay tuned for todays post on nerdgoesboom
Tweet
Caolan Maguire
BAFTA Celebrates 10 years of Doctor Who with New York Event
BAFTA Celebrates 10 years of Doctor Who with New York Event Check it out on today's post on @nerdgoesboom http://t.co/fvQcTgXDg7

— nerd goes boom News (@nerdgoesboom) May 14, 2015
The British Academy of Film and Television Arts in Wales, BAFTA Cymru, has today announced a special Doctor Who screening event in New York, USA, on Thursday 14 May to celebrate 10 years since Doctor Who was revived and went into production at BBC Wales.
Tweet
McuJuggerNuggets (Youtuber)
So today we are talking about McjuggerNuggets.
Tweet
Gay marriage Irish referendum
So in Ireland we are voting very soon for a law to be or not to be passed on whether or not gay and lesbian women should be allowed to marry. Lets talk about it on todays post.
Tweet
Caolan Maguire
River song returning to doctor who?
So is former companion River Song returning to doctor who? Find out in todays news article on nerdgoesboom.hol.es .
Tweet
Caolan Maguire
Marvel Age of Ultron Review
The new movie from marvel is without a doubt fantastic however I found that it was simply not up to all the hype , we will talk about that in the post below
Tweet
Caolan Maguire
Our first post!
Welcome to nerdgoesboom.hol.es here we talk about interesting new stuff in computers , games , politics and basically anything and everything under the sun!
Tweet